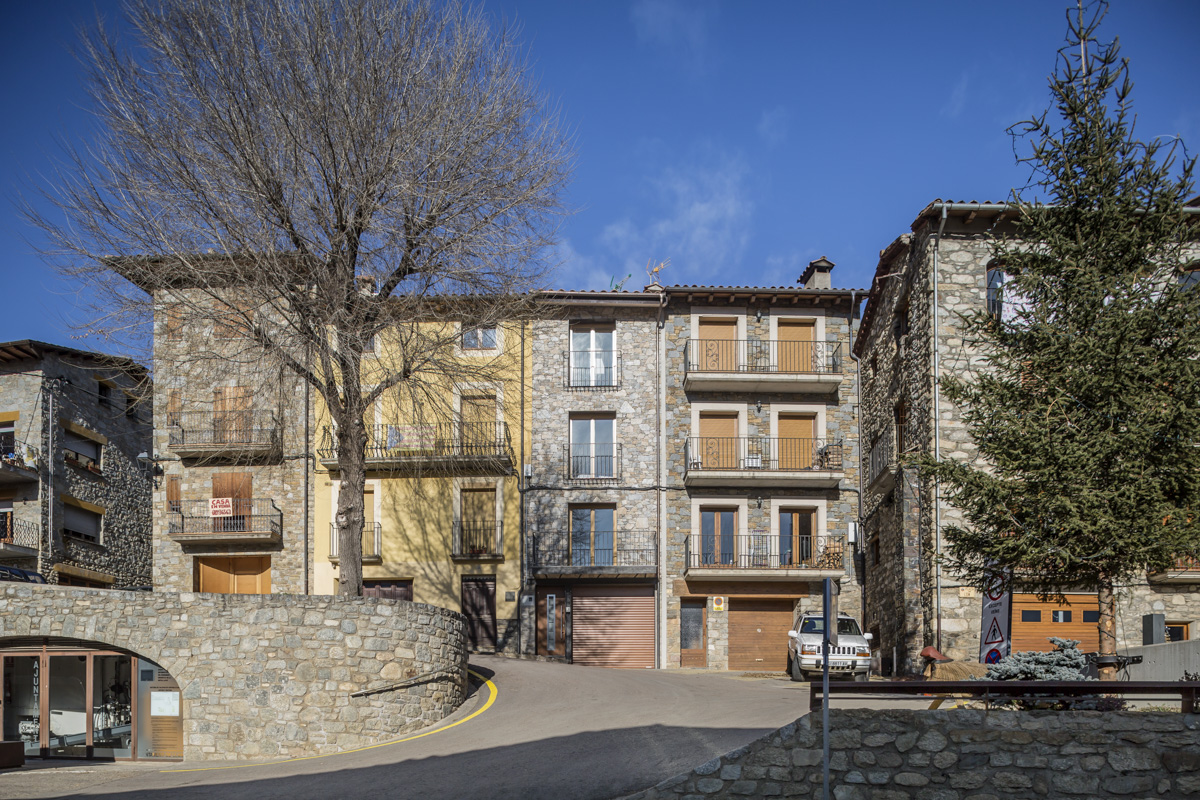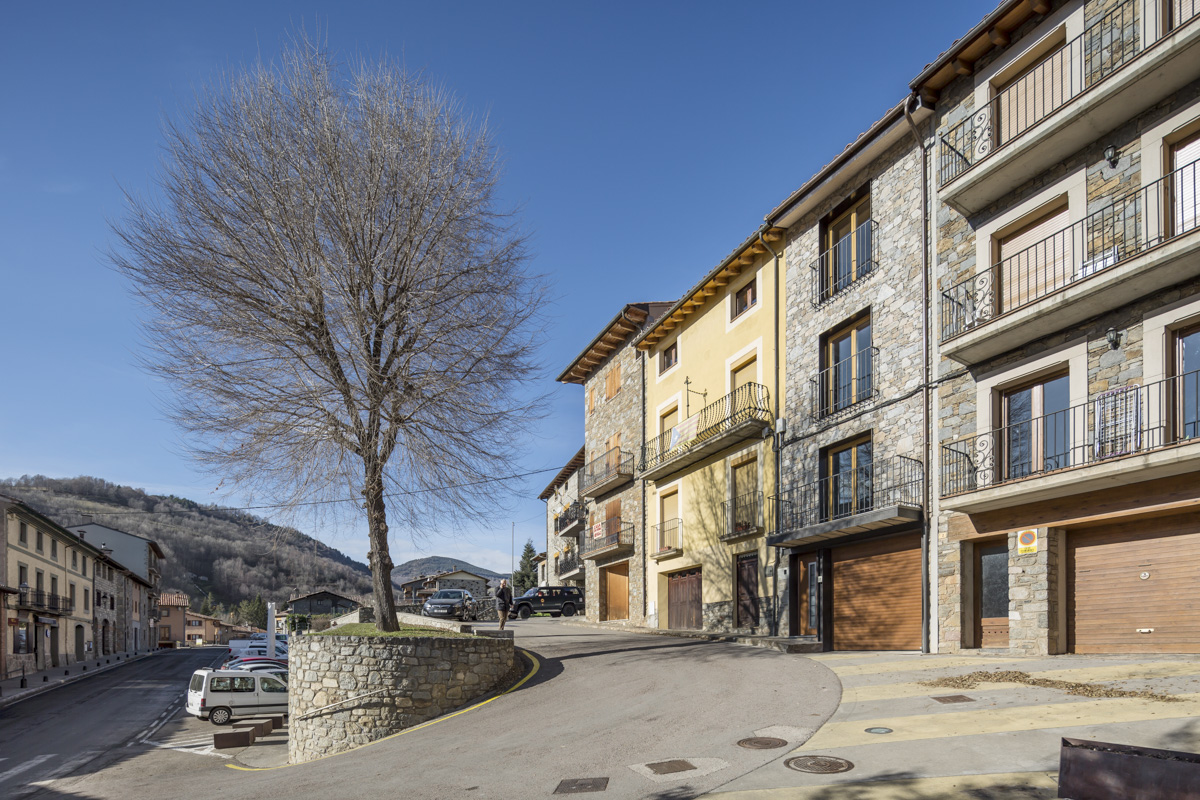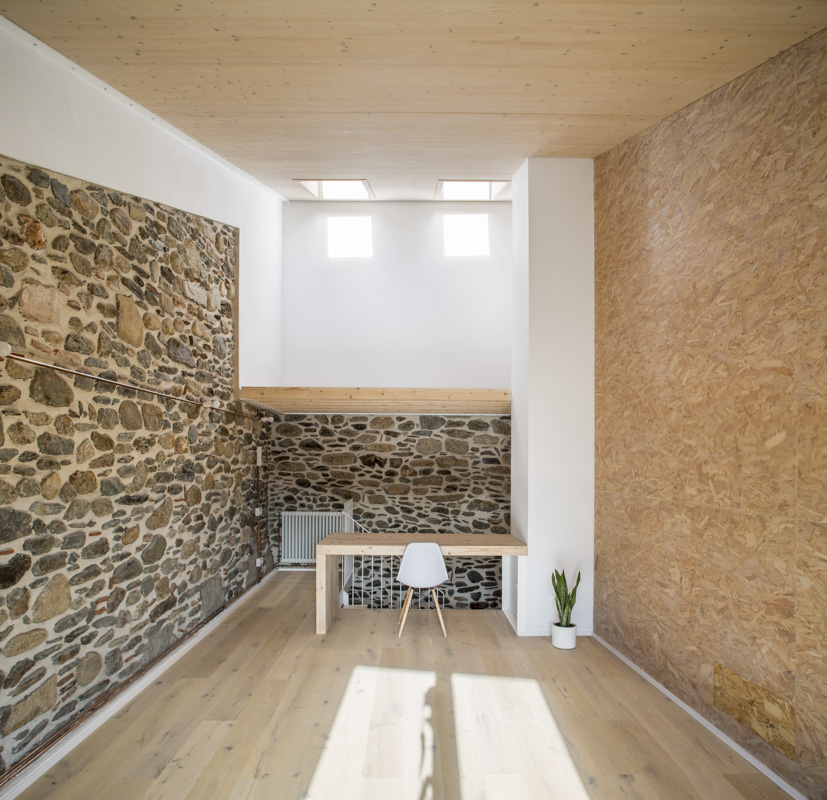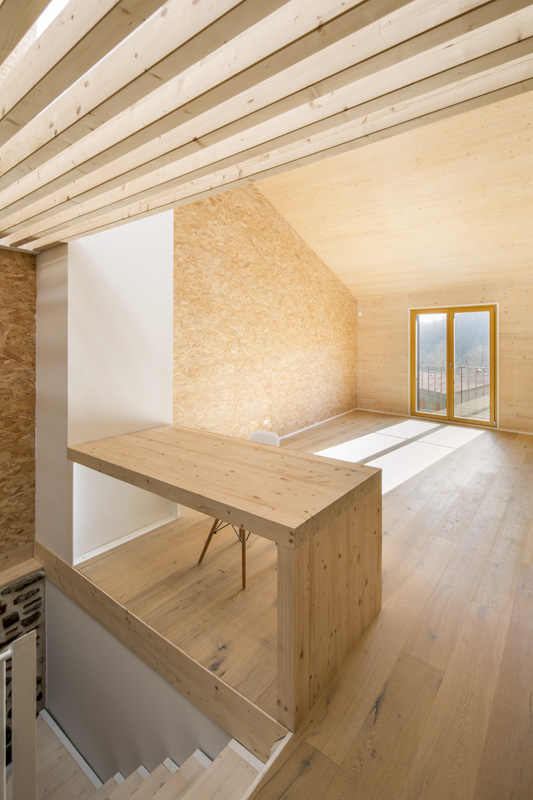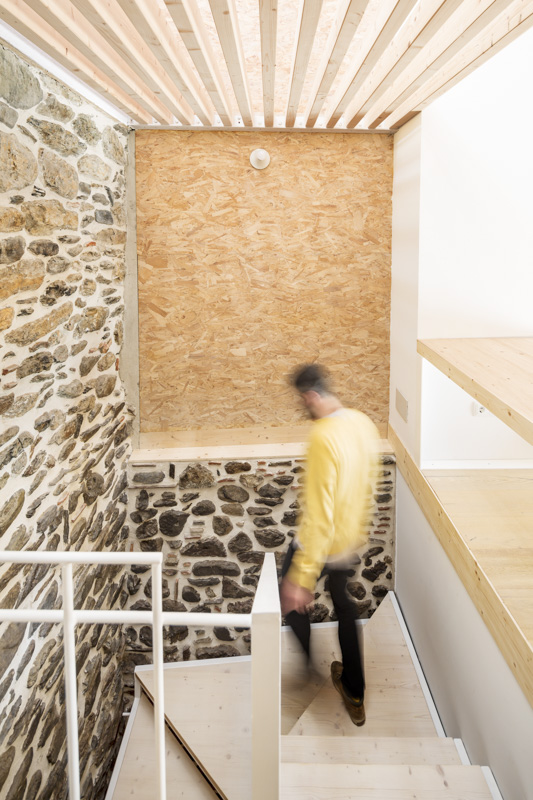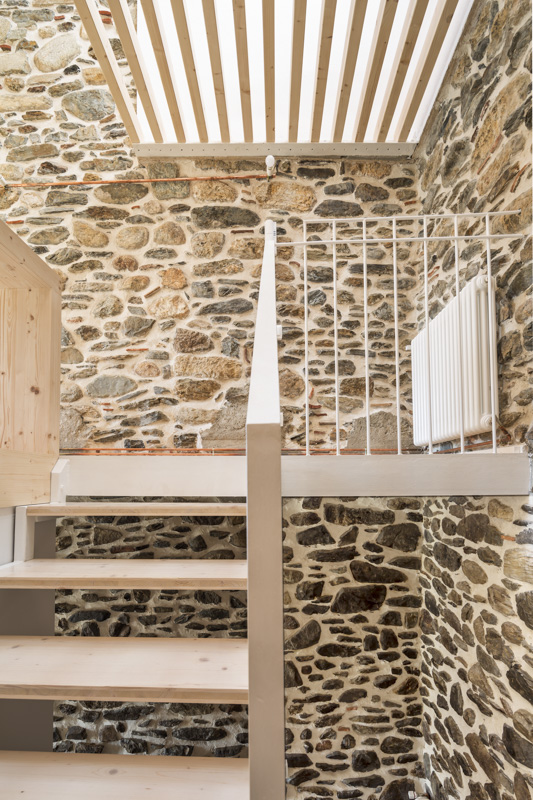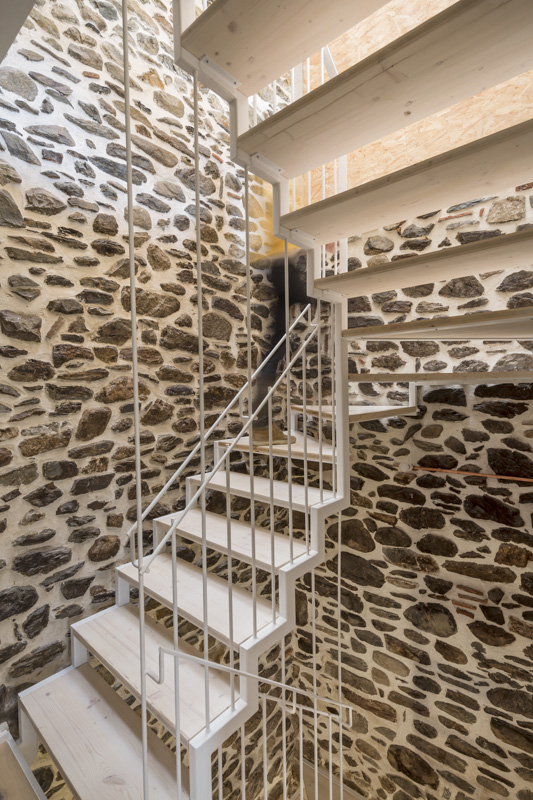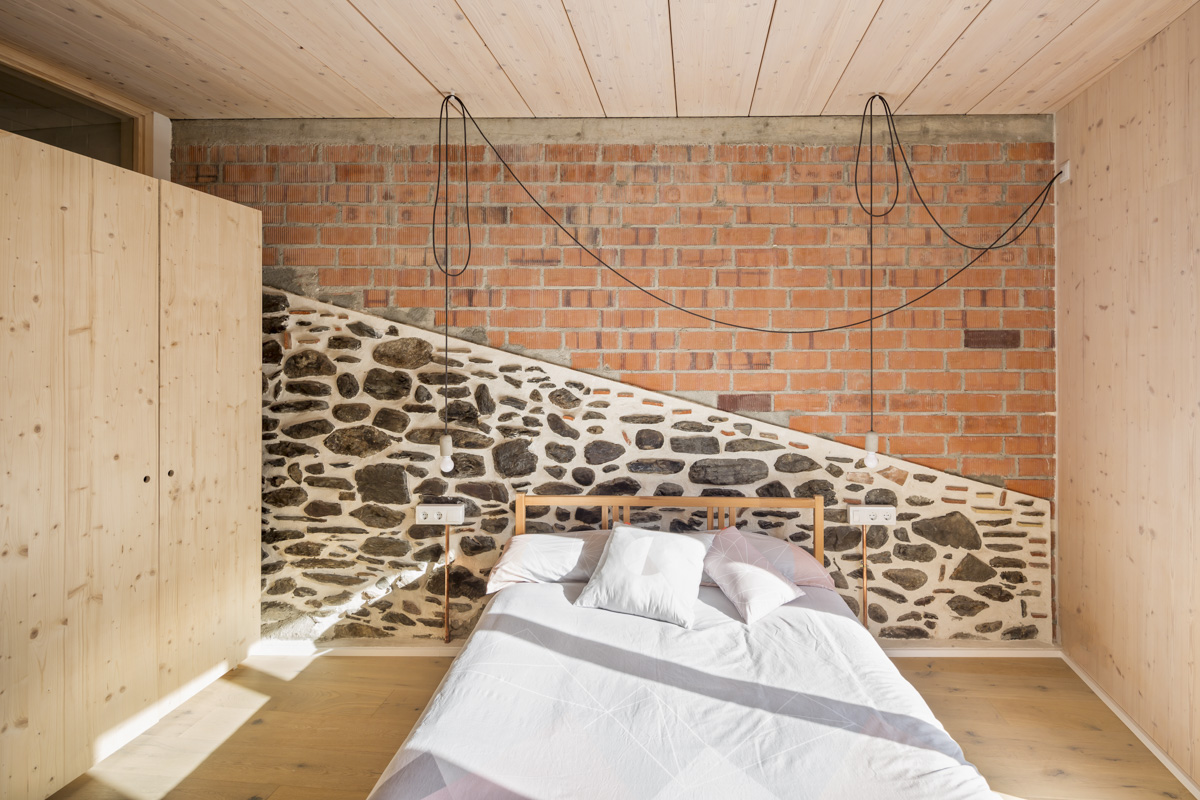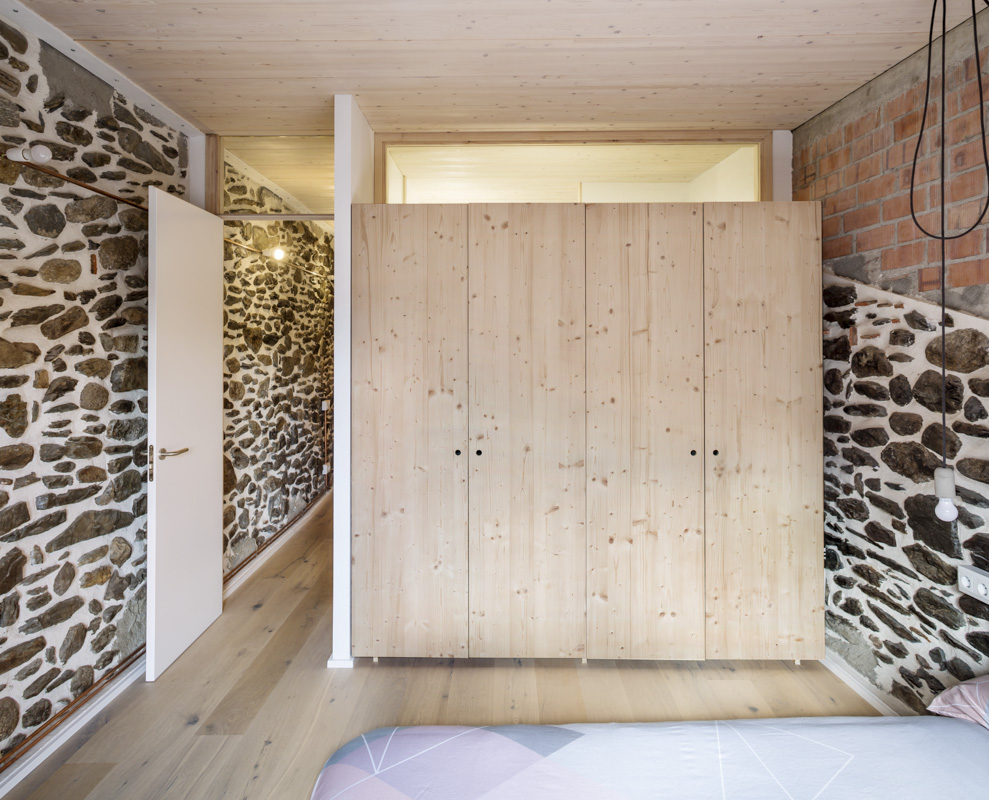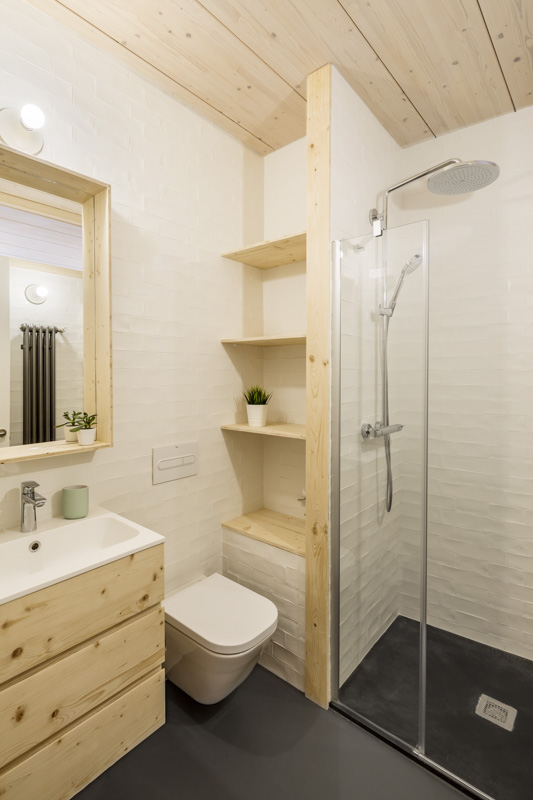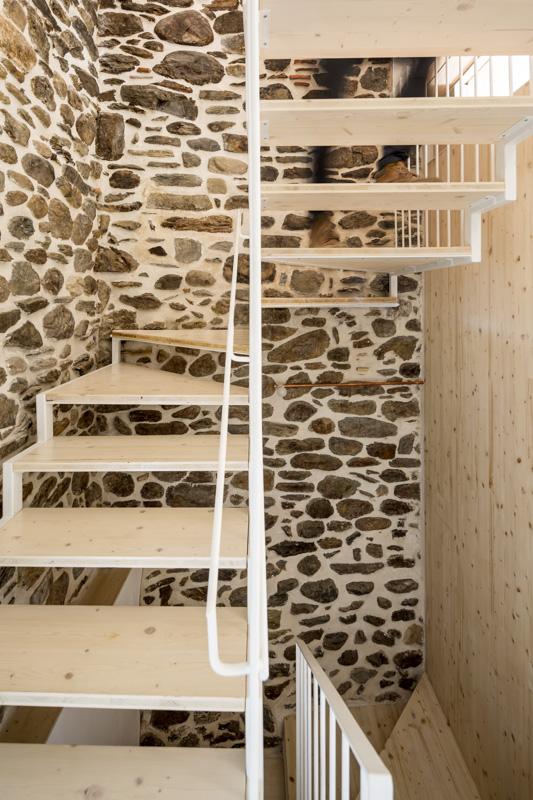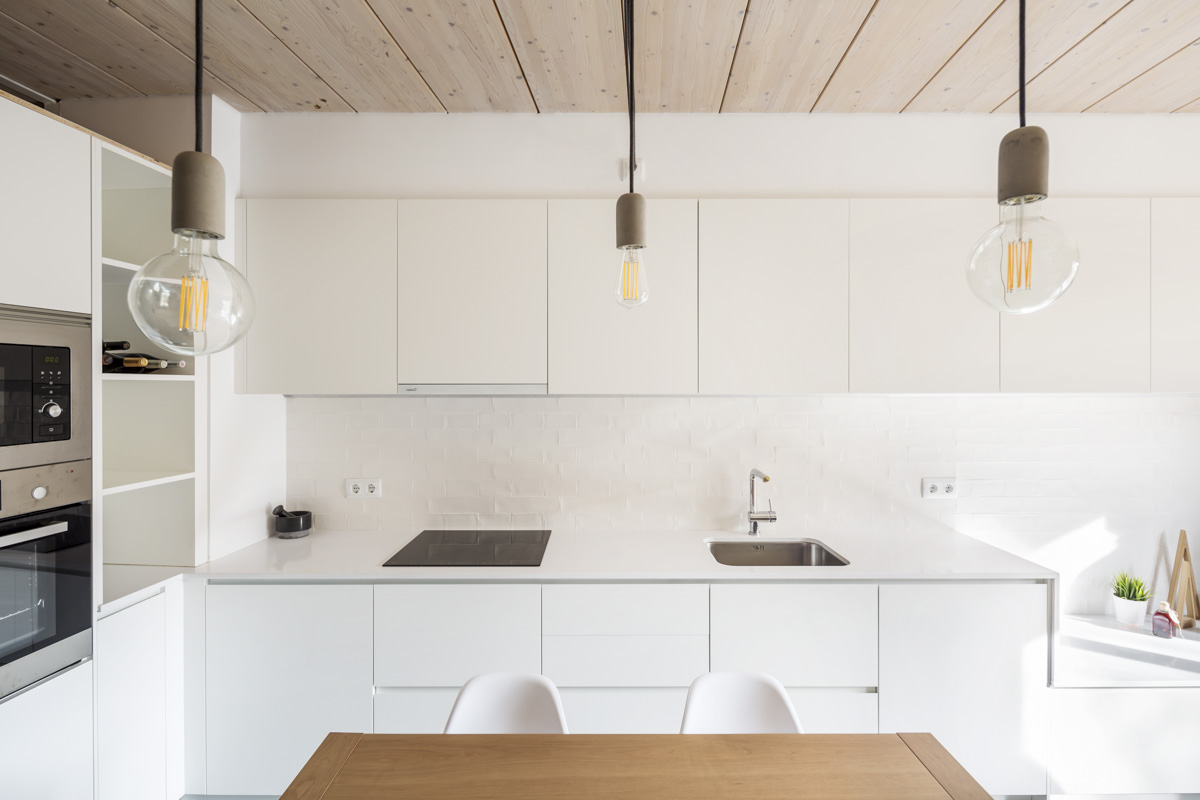 Can Cueta
Single house
Llanars
2019
architects Manel Casellas, Mar Puig de la Bellacasa & Josep Carrera
location Llanars, Girona
client private
date 2016-2019
area 123m2
images Adrià Goula
Project of a single family house located on a veery small and narrow plot with a single street facade.
The premise was to make a rehabilitation and extension of the house with traditionals materials and susteinable criteria, trying to dedicate hours in self-construction and with the minimum possible cost. The idea was to recover the old stone medians and highlight them through the new wooden structure. This binomial is the one that has ended up defining and giving character to the project.
The narrow plot allows a structure of laminated wood beams supported by the medians, generating open-plan plants open to the facade. This fact moves the staircase, very light, to the back of the house, where with openings on the roof, it favors that the light bounces through the walls and seeps to the ground floor.
A good insulation of the envelope and the installation of a biomass boiler for DHW and heating, favors a low energy consumption of the building.